Welcome!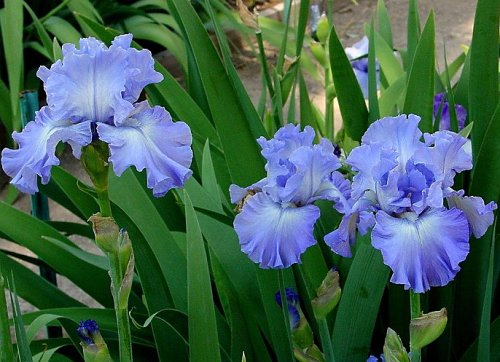 A hearty welcome to the TAIS website. This site is devoted to all who are interested in, and have a love for iris. Tucson Area Iris Society is the local Iris Chapter/Society for Tucson and the surrounding area, as well as an affiliate of the American Iris Society.
We're a non profit organization whose purpose is to promote the knowledge, culture and appreciation of plants in the genus iris. We hold a flower show in the spring and a rhizome sale in the fall of every year. Our meetings are held on Saturday afternoons and free to the public.
We hope you enjoy our site. Please feel free to browse.
What's New?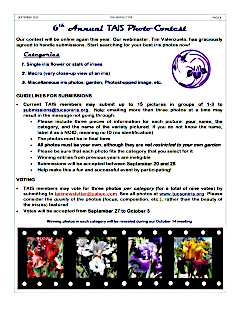 6th Annual TAIS Photo Contest Winners Announced
See the photo contest page for the winners.